Kawasaki motorycles are manufactured by the Motorcycle & Engine division of Kawasaki Heavy Industries at plants in Japan, USA, Philippines, Indonesia and Thailand. The motorcycles have been produced since 1954.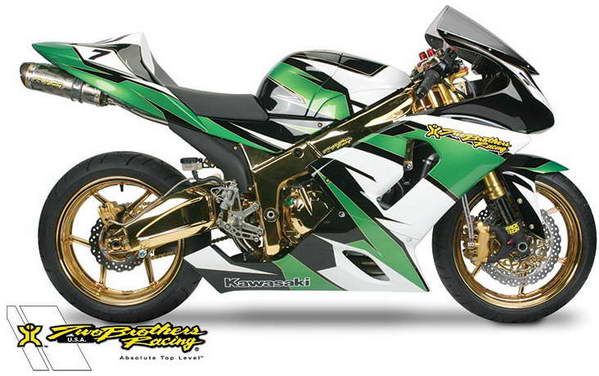 kawasaki motorcycles
kawasaki motorcycles
kawasaki motorcycles
History
Kawasaki logo from 1961-1967 and appears on motorcycles of that period.
Kawasaki Aircraft initially manufactured motorcycles under the Meguro Works name, but later formed Kawasaki Motor Sales. Some motorcycles display an emblem with "Kawasaki Aircraft" on the fuel tank.
During the merger in 1962, Kawasaki engineers were engaged in the development of a four-stroke engine for small cars which ended in 1962 with some of the engineers transferred to the Meguro Works to work on the Meguro K1 and the SG, a single cylinder 250cc OHV. In 1963, Kawasaki and Meguro merged to form Kawasaki Motorcycle Co.,Ltd. Kawasaki motorcycles from 1962 through 1967 used an emblem which can be described as a flag within a wing.
Work continued on the Meguro K1, a copying of the BSA A7 500cc vertical twin. and on the Kawasaki W1. The K2 was exported to the U.S. for a test in response to the expanding American market for 4-stroke motorcycles in which case it was rejected for a lack of power. (Kawasaki Museum). By the mid-1960s, Kawasaki was finally importing a moderate number of motorcycles. The Kawasaki H1 Mach III in 1968 along with several enduro-styled motorcycles to compete with Yamaha, Suzuki and Honda increased sales of Kawasaki units