Honda produced more than 18 million motorcycles and ATVs in 2010. The Japanese giant released its global production and sales data for the past calendar year, with record-breaking numbers in many categories. Fueling the numbers were increases in the high-volume Asian market. Honda's North American sales, which include the U.S., Canada and Mexico, decreased from 210,000 to 192,000, a decline of 8.6%.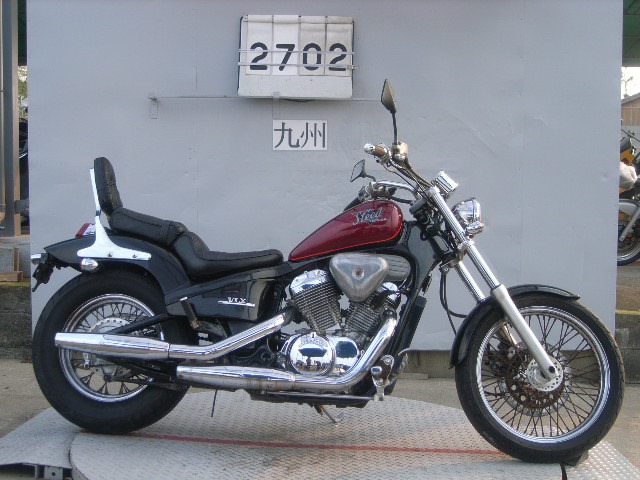 honda motorcycles used
honda motorcycles 600cc
honda motorcycles cbr
Honda expects to sell 220 000 of its new little Twister annually.
Honda sales in Asia have fueled a record-setting production pace for the Japanese manufacturer, with more than 18 million motorcycles and ATVs produced in 2010
Honda's Asia and Oceania market showed the most dramatic growth in terms of unit volume, with a remarkable 2.7 million unit increase in annual sales. The 14.4 million total for 2010 sets a new record for Honda, replacing last year's 11.7 million mark, itself a record-setting total at the time. The Asia/Oceania region includes high-volume countries like Vietnam and Indonesia, as well as India, the second-largest motorcycle market on earth.
At the end of 2010 Honda reshaped its strategic presence in India when it confirmed a split with its joint venture Hero Honda. The Japanese firm will divest its 26% share in the JV, which since its creation in 1984 has blossomed into the largest manufacturer in India, with more than five million Hero Honda sales claimed for 2010. Honda's wholly-owned subsidiary company, Honda Motorcycle & Scooter India (HMSI), has itself grown into a manufacturing powerhouse in the Indian market. HMSI is the fourth-largest OEM on the subcontinent, behind Hero, Bajaj and TVS. Honda's subsidiary looks to maintain market share amidst the country's rapid two-wheeled sales growth, with HMSI building another manufacturing plant for 2011 to keep production inline with demand.
As for the largest two-wheeled market in the world, China, Honda saw a slight decrease in sales, with totals dropping from 1,303,000 to 1,285,000. In South America Honda made up the loss, enjoying a robust gain in sales, up 18% to 1,640,000.
Honda's European and North American markets are characterized by much lower unit volumes of larger-displacement, higher-priced machinery. Honda groups the European market in with the Middle East and Africa. Big Red claims slight decline in sales in those regions, dropping from 261,000 to 258,000. North America remains Honda's poorest performing market, with motorcycle sales in the U.S. still in the decline for 2010.
Honda Motorcycle plans to triple India sales in 5 years news
04 January 2011
Japanese motorcycle maker Honda Motor Co, which ended a partnership with India's Hero Group, plans to ramp up motorcycle production at its fully-owned Indian unit and triple sales to 5 million units annually in five years.
Honda Motorcycle & Scooter India (HMSI), the Indian arm of Honda Motor Co, has reported a 20 per cent year-on-year growth in sales, at 1,40,642 units in December 2010 compared to the same month of the previous year.
Honda sold 53,821 motorcycles and 76,263 scooters in India in December while it exported 10,558 units during the month.
Honda, which last month sold its stake in Hero Honda Motorcycles to partner Hero Group, hopes to boost local production to offset its comparatively low market share. (See: Hero, Honda split; seal new licensing deal)
Honda plans to boost production at its subsidiary Honda Motorcycle and Scooter India Pvt Ltd from the current 1.55 million units a year to 2.2 million units by 2012, Japanese business daily Nikkei reported.
Honda is planning overall investment of Rs1,000 crore (18 billion yen) in India to boost two-wheeler production, the newspaper said.
As part of its sales promotion drive, Honda Motor Co plans to begin production on a 250cc sports model in India in March.
The company also plans to build a third plant in Andhra Pradesh and open new sales locations in regional cities and rural districts, the paper added.